ARPALIT® Care Mouthwash
Veterinary product in the form of mouthwash or spray helps to reduce the formation of plaque and tartar.
Buy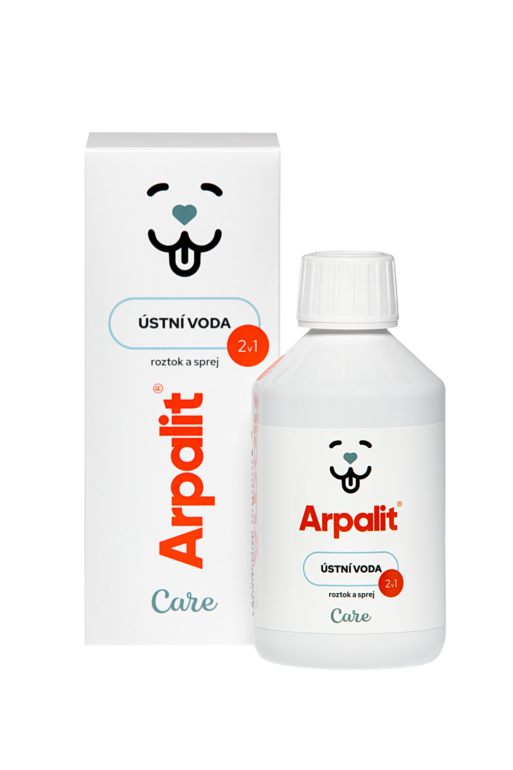 Suitable for
Product Category
Veterinary product
Mouthwash for fresh breath of your pet
Arpalit Care® Mouthwash helps to reduce bad breath. It is intended for direct application to the oral cavity of dogs and cats or as an addition to drinking water.
Helps reducing plaque and tartar formation
Freshens the breath of dogs and cats
Prevention of periodontal diseases
How to use the product
Regular use of the product helps to reduce the amount of bacteria in the oral cavity, reduce the formation of plaque and tartar and freshen the breath of dogs and cats. An aid in the prevention of periodontal disease and aid in healing of gingivitis in dogs and cats.
If you have any questions about the product, please contact us.
Add the solution in the amount of 10 ml (i.e. 1 cap) per 1 litre of water to a bowl of clean water daily. After attaching the enclosed spray bottle instead of the cap, you can spray the solution directly into the mouth on the surface of the teeth and gums. Apply once daily or as recommended by your veterinarian.